Doctor & Staff
Meet the experienced and friendly doctor and staff who make Northwest Optometry the leading provider of vision care products and services in Sparta.
---
Dr. Anne Pfeffer -Einig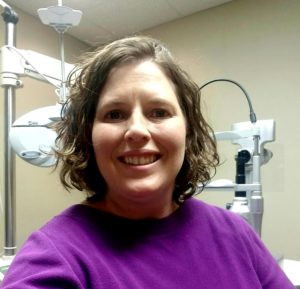 Dr. Anne Pfeffer -Einig has owned Northwest Optometry for 11 years.  She lives in Sparta with her husband Doug and their 2 children Isaac and Jillian.  She is an active member of the Sparta Lions Club and sits on the Sparta Chamber of Commerce Board (Vice President) and Sparta Events Board.  She's also a member of Holy Family Catholic Church in Sparta.
---
Staff